Children's Parties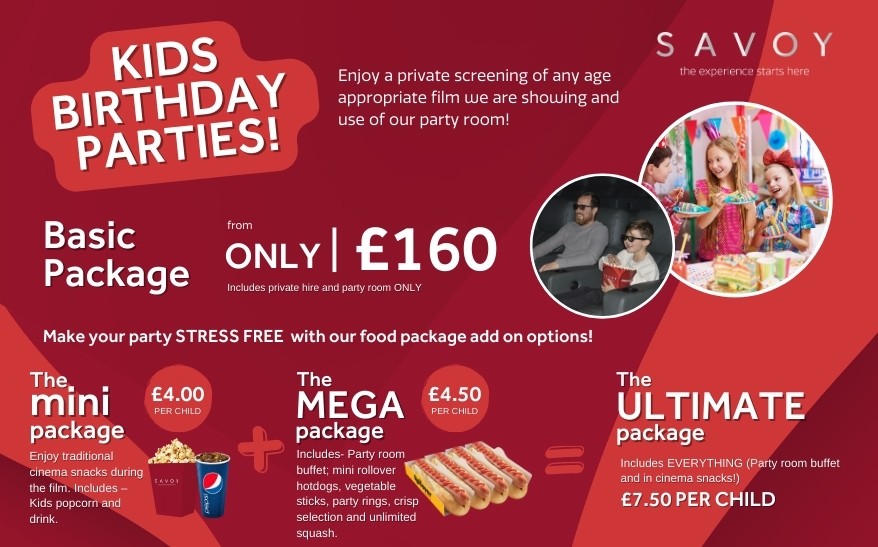 Our Basic party package starts from just £160 (for 2D FILM)! This covers a private screening of any new film we're currently showing for up to 25 children and 6 adults, plus use of our party room for up to 45 minutes. Choose from our 10am and 12pm slot on a Saturday or Sunday. Other times/days can be available but price will vary.
Make your Party STRESS FREE with our food packages:
Mini Package: Enjoy traditional snacks during the film, includes; Kids popcorn and drink - £4.00 per child
Mega Package: This includes a special party room buffet; mini Rollover hotdogs, party rings, crisp selection, vegetable sticks and unlimited squash. - £4.50 per child
Ultimate Package: This includes all of the above, in cinema snacks and party room buffet. - £7.50 per child
Minimum of 15 for all packages, 72 hours' notice required before booking.
Plus you can download our custom made party invitations HERE
For more information, or to make a booking, please call a member of the management team on 01302 760007.